In Search of Treasurer Excellence
Is there an ideal skillset and personality of a treasurer? Can we see common denominators among the treasury population? What is in the handbook "finding a treasurer"? Pieter de Kiewit and team Treasurer Search speak about this all the time, as their clients ask about this but also because it is part of the essence of their work. They discussed some observations on how challenging it can be to find "the treasurer" for the job in their recruitment work, and how the Treasurer Test can ease this challenge. Read the article below.
---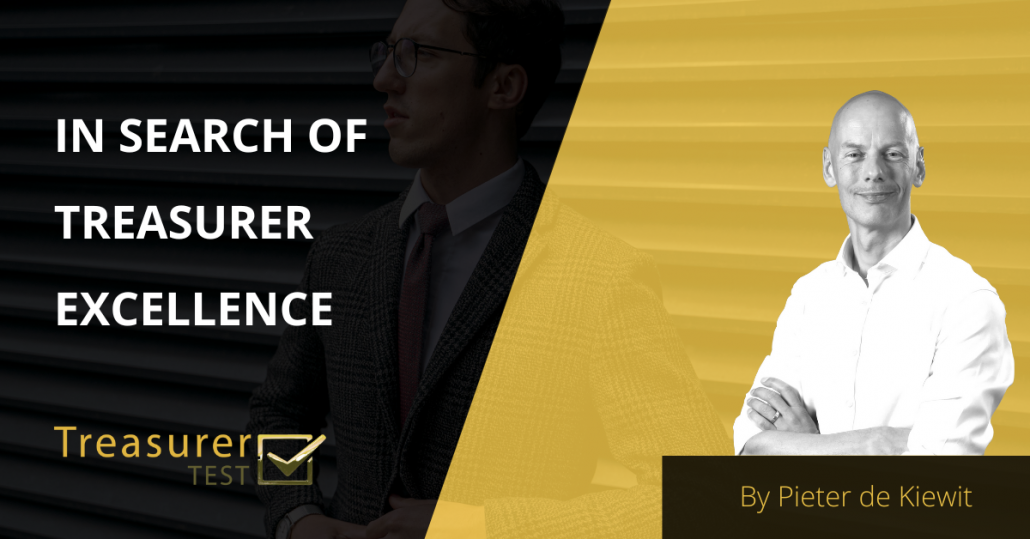 ---
One Treasurer is not doing what the next one does
There is no one standard personality or skillset for "the treasurer" as the organizational setting for each vacancy is different. Within manufacturing, trading, financial services and non-profit there are different company cultures and activities. Some companies are consolidating and are in a stable situation, others are scaling up and need transition qualities in their treasurer.
As to tasks, in some cases funding dominates, in others cash management or FX risk. Strong cash managers are process-oriented, FX managers can mitigate risk, and corporate finance managers can analyse complex situations and structure solutions. All these activities require a different skill set and appeal to different personality types.
Complexity in the recruitment process
From a recruitment process perspective, there is another factor hindering the answer to who is excellent. Various stakeholders hold different opinions about what is perfect. Too often we enter into processes where the question has not been raised at all and stakeholders step into the interviews with a different mindset. Luckily in most cases this is not dramatic, but this is preventable. We most definitely like recruitment processes where we can start with a solid intake with all decision makers.
In the intake, all stakeholders should work on how to measure if the candidate meets the requirements. A job interview has the purpose to measure requirements. This sounds obvious. Regretfully we often notice that there is no preparation, no structure and the only thing measured is "do I like this person?". Especially if you will not work with this person on a daily basis, this is not too relevant. Luckily there are tools like assessments, reference checks and cv screening to objectify and make a solid decision.
There are common denominators
Of course there are many aspects that all good treasurers share: a love for numbers, being very detail oriented as their job is about substantial amounts of money, and an interest in managing risk. Together with the other parties who developed the www.TreasurerTest.com, we assumed that the "average treasurer" has a different personality from "the average Joe". We measured among hundreds of treasurers and present in test reports. As it turned out, these assumption we cannot substantiate: treasurers are just normal people. And I think might just be is a good thing.
---
Get inspired about Treasurer Test possibilities!
Wout van Wijlick, Manager of the Treasurer Test
---
Fill in the form, or contact Wout directly. Together we will explore how the Treasurer Test can be of benefit to you
---
https://treasurertest.com/wp-content/uploads/sites/2/2022/08/in-search-of-treasurer-excellence-200x.png
200
200
treasuryXL
http://treasuryxl.com/treasurer-test/wp-content/uploads/sites/2/2019/06/Treasurer-Test-logo-2019_original-300x64.png
treasuryXL
2022-08-04 09:00:41
2023-02-03 10:38:34
In Search of Treasurer Excellence