What Personality Traits do Treasurers Have?
What personality traits should make a good treasurer? The results of the Treasurer Test help to better understand a candidate's natural predisposition to specific personality traits. Editor of the Treasurer Test, Máximo Santos Miranda, gives us his take on what the most important personality traits are that treasurers should have.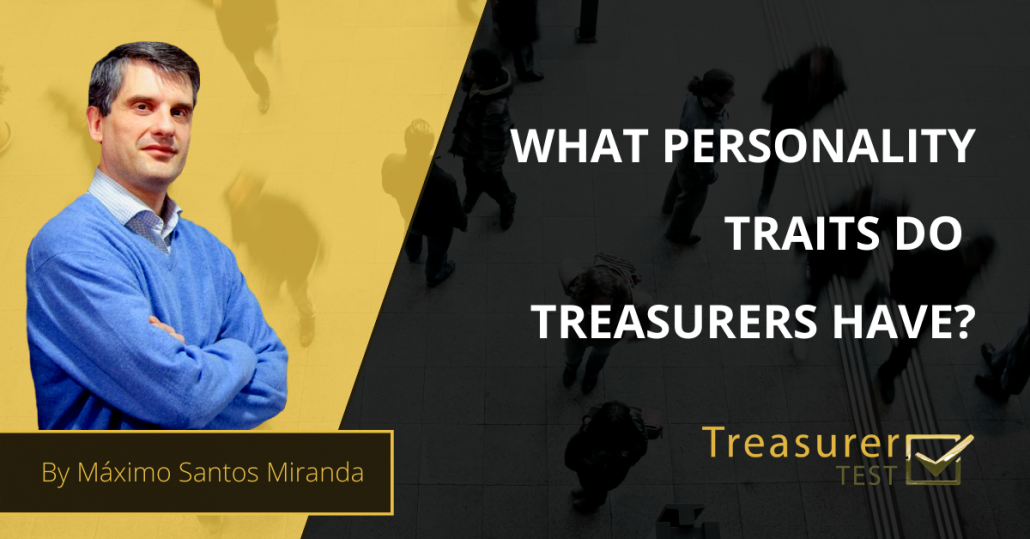 By Máximo Santos Miranda
From my point of view, flexibility is one of the most important qualities a treasurer should possess. Each company is a different world, with a different corporate culture and non-identical needs. A good treasurer must adapt to each specific reality. Only in this way will he be able to achieve the best results for the company.
Another important trait that a good treasurer must have is proactivity. It is always possible to do things better and this is especially important in treasury, because of the great importance of treasury functions. An excellent treasurer should always think of new ways to improve the function and this fact also requires that our treasurer has a deep sense of curiosity and is open to changes and the new dynamics of the market. This means that the treasurer must be proactive in meetings with banks and explore new market trends and products launched by the financial system. It is also important to attend treasury meetings where our treasurer can see what strategies other colleges are using to solve problems that are similar or identical to ours. In this sense, our treasurer must constantly learn to stay informed and it is especially important that our treasurer be a technology enthusiast. In this sense, it is crucial to read trade magazines and take short courses, but not in a passive way. Our treasurer should always think whether or not the things he reads or listens to are applicable to the company he works for. This is the only way to continuously improve the treasury function, which means more and more efficiency in the use of financial resources.
In addition, our treasurer must have excellent communication skills. The treasury department must be in permanent contact with external suppliers (banks) and with internal customers (accounting, tax, human resources, purchasing, planning ….) for its own characteristics and this function cannot be developed properly if our treasurer does not have exceptional communication skills. It must be taken into account that for one reason or another, treasury is in contact with all the different departments within the company, either to ask for information or to provide information. When negotiating with banks or resolving operational incidents with them, this skill is critical if we are to be successful in both issues.
Accuracy and precision are other important traits a good treasurer must possess. Payments and collections, for example, must always be made on time (not before and not after) and good forecasting always requires a high degree of accuracy. This trait must be complemented by a quick mind. In treasury, you often have to make decisions very quickly. If you make a mistake, the consequences can be enormous and therefore a reliable treasurer must combine accuracy with a high and logical speed of execution. Common sense should always guide the behavior of an excellent treasurer.
And finally, the soft skills described earlier must be complemented by technical knowledge. A solid treasurer should have both skills and when this is combined with extensive experience in a wide variety of companies and sectors, our treasurer will add value that will be hugely positive for the entire organization and not just for the treasury department itself.
---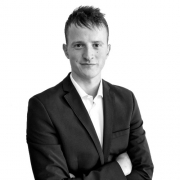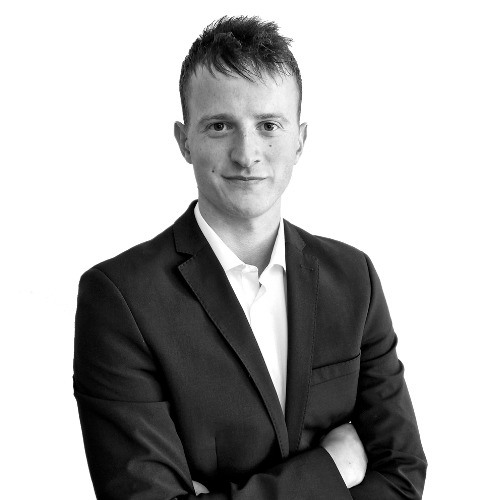 Get inspired about Treasurer Test possibilities!
Wout van Wijlick, Manager of the Treasurer Test
---
Fill in the form, or contact Wout directly. Together we will explore how the Treasurer Test can be of benefit to you
https://treasurertest.com/wp-content/uploads/sites/2/2022/08/What-personality-traits-do-treasurers-have-200.png
200
200
treasuryXL
http://treasuryxl.com/treasurer-test/wp-content/uploads/sites/2/2019/06/Treasurer-Test-logo-2019_original-300x64.png
treasuryXL
2022-09-08 07:00:05
2023-05-23 11:47:02
What Personality Traits do Treasurers Have?